The educational, health and social values ​​of sport are no longer to be proved.

However, it is now recommended to practice physical and / or sporting activities with no added health risk.
The practice of a sport allows:
A certain form of ethics, with respect for oneself, respect for others and respect for the rule imposed and reinforcement of self-esteem.
The life in society, imposed by the sport practice helps to know better, to know the others and to accept their difference and to reinforce a social life
The hygiene of life imposed by the practice of physical and sports activities has a beneficial effect on health , subject of course to practice these activities under good conditions.
We recommend practicing in a sports club or a health club or with a graduate coach if you prefer a practice à la carte.
Did you know ?
THE HEALTH SPORT ON ORDINANCE
As of 1 March 2017, doctors are entitled to prescribe physical activities adapted to patients with long-term illness (ALD).
Read our article: What is Physical Activity?
Physical activity for those who do not like sport
You can move around on a daily basis. In other words, it meets the requirements of the World Health Organization by moving at least 30 minutes a day to combat the onset of chronic diseases.
Better know the benefits of physical activity … to better prescribe or advise
Indeed sedentary activity is recognized as the 4th factor of risk of mortality , all causes confused thus the practice of a physical activity or a sport bring benefits. That is, they can help combat the occurrence of chronic diseases such as obesity, cardiovascular diseases, diabetes, certain cancers and neurodegenerative diseases such as Alzheimer's disease or depression by improving Also physical and mental well-being.
The combination of nutritional adaptation and the reduction of alcohol and / or tobacco addictions reinforces the benefits of physical activity.
Permanently altering one's habits reduces early mortality by improving one's quality of life.
Which sport to choose?
The right choice of physical activity or sport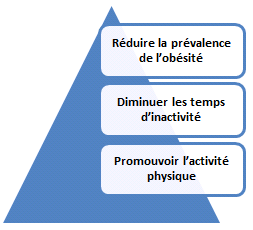 The practice of sport also has effects on the development and maintenance of muscle power. This also improves the ratio of fat mass, allowing an improvement in the body mass index . (BMI)
Moreover, the practice of a physical activity makes it possible to limit the risk factors. That is to say by improving balance, coordination, muscular flexibility and as we had said before, bone density.
The medical certificate of non-contraindication to the practice of sports in competitions is compulsory each year. Take advantage of the medical visit to discuss with your doctor the general problems of your health, the verification of vaccinations and a dialogue on the problems of taking medicines and fighting against doping .

Ask the
IRBMS
for advice at conferences or interactive booths.
Does sport have any drawbacks?
Certainly a poorly assessed practice of physical activity can bring a number of pathologies that are primarily micro-traumatic.
In young people , growth diseases are to be monitored, with the frequent occurrence of Osteochondrosis Osgood Schlater osteochondrosis for the knees. It is also necessary to monitor in the pre-pubertal period all the problems of spinal dysfunctions.
Excessively overdose sports can also cause serious psychological disorders.
The benefits of sport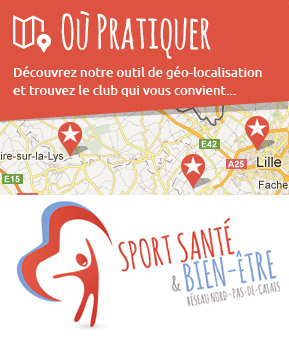 Move according to his tastes, alone or in groups.
Pleasure and friendliness.
Maintenance of muscle tone, balance and prevention of falls.
Cardiovascular regulation and athletic heart.
Improved breathing.
Hormonal balance and fight against diabetes.
Calcium fixation and the fight against osteoporosis.
Lets reflect on his lifestyle.
A better balanced diet and adequate hydrous intake.
Regulates sleep and anxiety.
Fight against MSD.
Sport or physical activity is therefore a good alternative to medicines. It is also necessary to choose the sport or the physical activity adapted to its possibilities … then make the right choice …